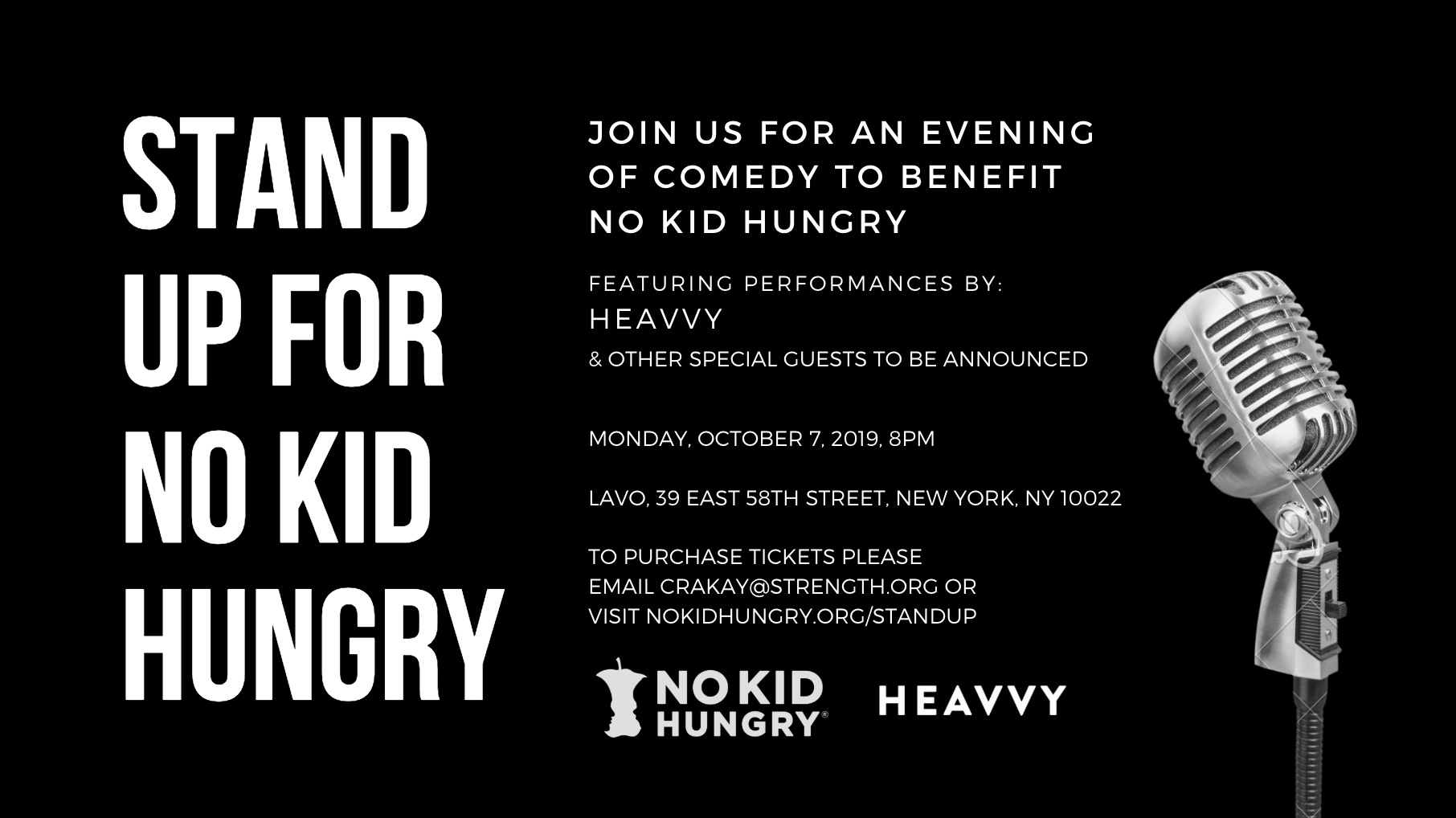 Stand Up for No Kid Hungry was founded in 2017 by George Ricciardelli and Jeff "Heavvy" Danson as a platform to celebrate comedy and raise money for No Kid Hungry, a nonprofit ending childhood hunger in America. The pair were introduced to each other and to No Kid Hungry through the Coconut Cartel, a Miami-based lifestyle liquor brand. Heavvy was a member of Drake's "crew" and they were big supporters of Coconut Cartel, while George is a strategic investor in the brand.
George is a venture capitalist and entrepreneur, with investments in technology and consumer goods.  Over the years, he has served on multiple non-profit boards, and took his experience working with other organizations to build this platform with Heavvy.
Heavvy is founder of Heavvy Sets, an internationally renowned stand up show based out of Los Angeles, New York and Toronto that's built a reputation over 7 years of featuring the best rising talent alongside the biggest names in comedy. Stand Up for No Kid Hungry is a special version of Heavvy Sets monthly shows that take place at New York Comedy Club in New York City and Hollywood Improv in Los Angeles.
Stand Up has sold out the past two years and attracted talent such as Tiffany Haddish, Pete Davidson, Chris Redd, and Sam Morril.
George and Heavvy are committed to No Kid Hungry's mission. To date they have raised over $60,000 for No Kid Hungry, which has helped to provide 600,000 meals for kids.